What Might Have Been
Read Part 1 – Champagne and Part 2 – Tea and Irish Cream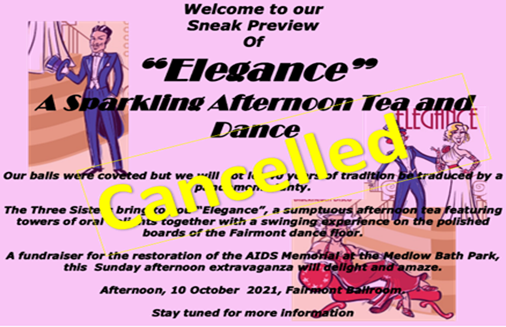 Seating Chart
Table
Three Sisters Official Party and Honoured Guests (Top Table, TTs)
Three Sisters Hoi Polloi (HP)
Three Sisters Drag Bag Aficionados (Bags)
Central Coast and Hunter Tulle and High Heeled Evening Sandal Appreciation Society (Tall)
Northern Shire High Tech and Synthetic Frock Club (Static)
Illawarra and Southern Shire Straight Seam Society (ISS)
Right Side of the Latte Line Ladies Luncheon Libators (4Ls)
The Millicents (Millies)
Almost Mid Mountains Arts and Craft Ltd (MMLt)
Upper Mountains and Lithgow Party People (PP)
Mid Mountains Macrame and Hat Appreciation Alliance (3M)
Upper Mountains Theatre, Acrobatic and Trail Biking Troup (TAT)
Loose Fraternity of Mid Mountain Internet Dating Dudes (MIDDY)
Leura Real Estate Agents Confederation (GetReal)
Upper Mountains Art and Artistic Endeavour Guild (AAE)
Upper Mountains Weekly Scone Scrumping Fellowship (WSS)
Hep Cats and Jive Bunnies Katoomba (Hep)
Medlow Bath Toole Taunting Tunnel Team (4Ts)
Gardeners (Weeds)
Under 40s – The kids' table (Kids)
Part 3 – Electro Swing
Reprise
Continuing our entirely fictional event.
It was the end of part two. We started with Count Basie so it was only fitting that we ended this session with another from the Count, Topsy (U Tube Music Link).
What a finale. On to part 3 of Elegance. A Sparkling Afternoon Tea and Dance, Electro Swing.
Official Business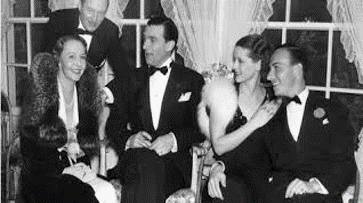 "Milord", announced the President, indulging in a bout of wishful thinking, "your Honour, distinguished guests, ladies and gentlemen and those identifying as nonbinary, I bid you good afternoon". The official part of the day's proceedings was commencing.
Followed was a flurry of official welcomes, ingratiations and general back slapping.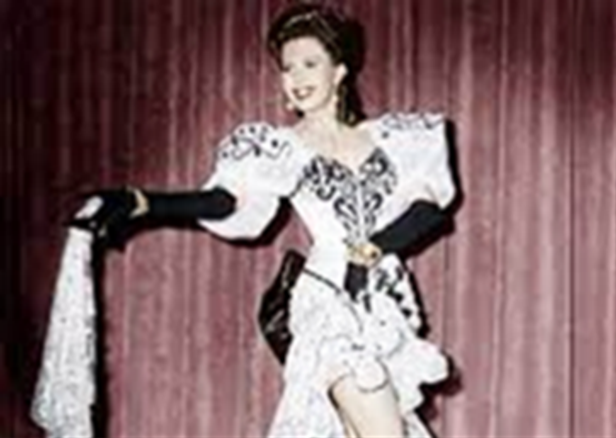 Johan Gently, Hon President, then gently reminded us of why we're here; to raise funds for the restoration of the Medlow Bath Park Aids Memorial. A silent auction was available in the anti-room and all present were asked to participate. Raffle tickets were available to purchase. There was a rush for the door, for the best possible reasons.
Then it was down to show business.
I got through all of Last Year
I'm Still Here (You tube Music Link)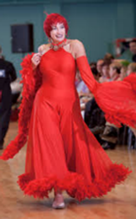 Lula was back, this time partly, yet fabulously frocked, to introduce a very special guest.
The Three Sisters were very fortunate to secure the fabulous musical talent, who calls the mountains 'home'; to front the footlights for our sparkling assemblage.
Madelaine 'Blue' Peaks is/was an incomparable talent of the stage known for her extensive repertoire of interpretations of show tune standards for electrifying cabaret performances.
No sooner than Lula had introduced this formidable talent than the red headed dynamo was brilliantly spot lit on centre stage.
True to form, Madelaine had picked a show stopper. A song that has a resonance for today. A song personal to everyone in the room for they were 'still here'. She channelled her stage character Carlotta from the musical Follies.
It starts slow with words that resonate;
Good times and bum times, I've seen them all
And, my dear, I'm still here
Singing to the converted. The song slowly building to a scream of defiance and indomitability.
A fanfare of virtual harps interrupted my attention, a moment of revery in a turmoil of tempest. I was transported, momentarily, to the Opera House Concert Hall, circa 1995, or was it 96? No matter. The Sydney Gay and Lesbian Mardi Gras sponsored Follies in Concert played to a packed auditorium of Sondheim tragics and wannabes. The highlight, at least for me, was an electrifying performance of this very same song by our own Jill Perriman. Most of the concert is a bit blurry to me these days, that is except for that lone woman dressed in a startlingly white sheath, brilliantly spot lit on that huge stage backed by the Sydney Symph.
Madelaine brought me back to reality. In truth my memories lasted but for an instant. I swept along in the song with Madelaine.
Then the finale,
I've run the gamut, A to Z
Three cheers and dammit, C'est la vie
I got through all of last year, and I'm here
Almost drowned by a universal acclimation, whistles, calls of 'encore', banging of palms on tables and the carpet muted stamp of feet. The audience at a stand as one. We all 'got through all of last year' and we let the world, well the Resort, know it. Then, to the dance floor for our next set, Standards in Swing.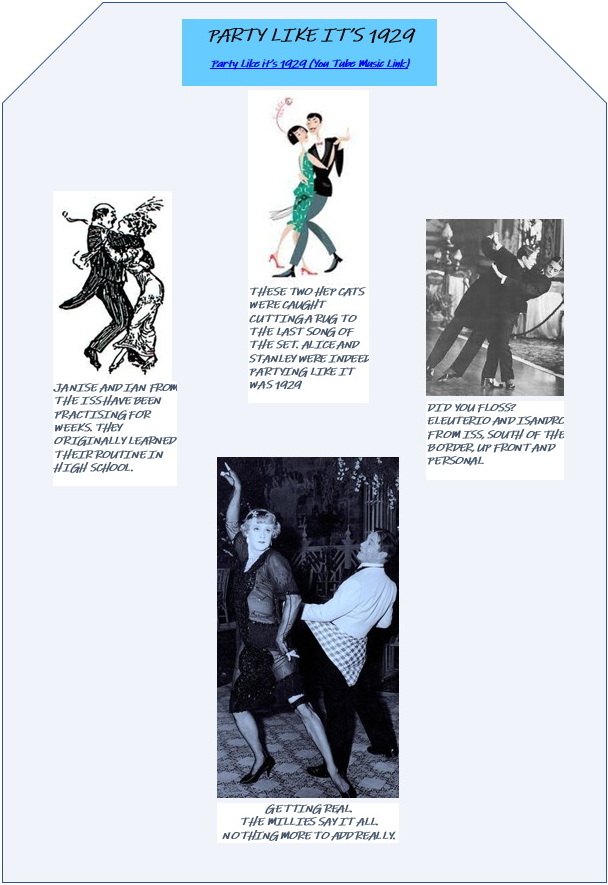 Standards in Swing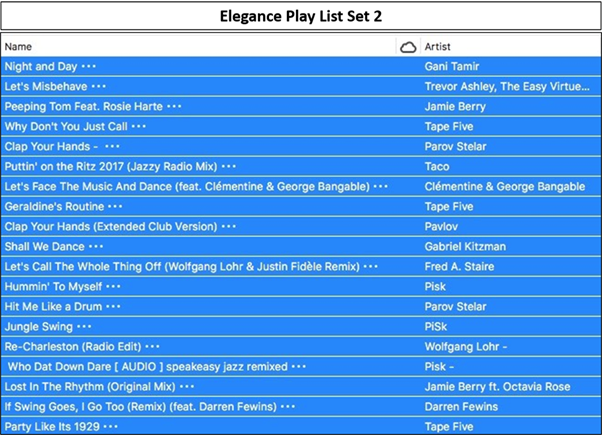 Selected musical highlight
Night and Day (You Tube Music Link)
Putting on the Ritz (You Tube Music Link)
Let's Call the Whole Thing Off (U Tube Music link)
Jungle Swing (U Tube Music Link)
Party Like it's 1929 (You Tube Music Link)